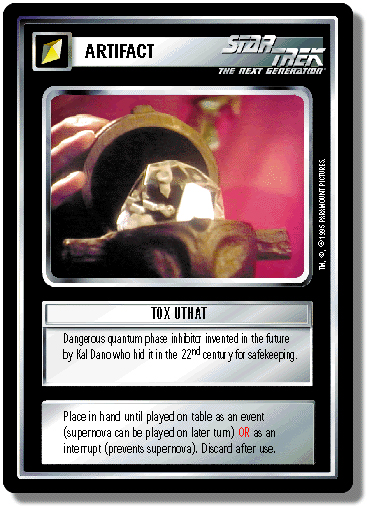 Name
: Kurlan Naiskos
Type: Artifact
Set: Premiere
Lore: "Dangerous quantum phase inhibitor invented in the future by Kal Dano who hid it in the 22nd century for safekeeping."
Gameplay: Place in hand until played on table as an event (Supernova can be played on later turn) OR as an interupt (prevents Supernova). Discard after use.
Notes:
If you use this artifact to allow the play of a Supernova, it is discarded even if the Supernova is nullified.